How to Succeed During Your Freshman Year
The first year of college can be extremely overwhelming. It is a fresh start where everything is new, your home, roommates, and classes. Students experience a lot of stress even from the sheer amount of information to process. That's why it is important to establish healthy habits and support systems from day one.
If you want to thrive during your freshman year, these tips will help you out.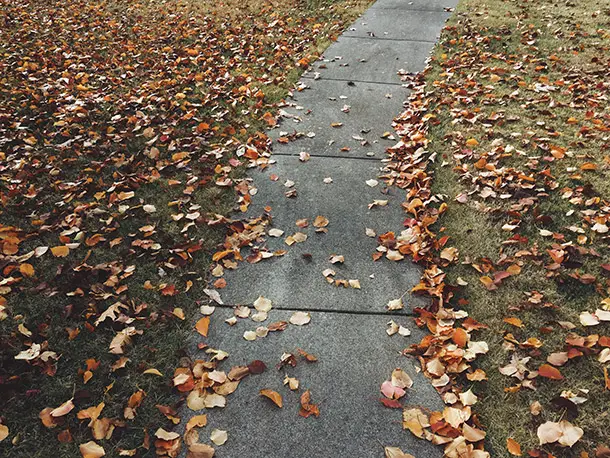 Come Ready
Start preparations even before the classes roll. Think of what you are going to take with you, what items you need for education, and what other resources you might need.
Create a support system for yourself. It might include family and friends that you can talk to. Peers enrolling in the same school to share experiences. Academic resources, blogs, and databases where you can find information fast. And professional platforms where you can get assistance with homework, for example, academic paper help by WritePaper that can truly save a life. It is great to know where you can get immediate help with any type of issue you might be dealing with. It may be an essay deadline you've forgotten or a lack of confidence in your academic writing skills. There is help out there.
Of course, it is impossible to be ready for any type of situation that might occur in college. But having such a support system in place, whether it consists of people or academic resources, is important to feel more secure and less anxious.
Learn Time Management
Time management, prioritization, and planning are essential for college success. One of the popular reasons for declining grades is the inability to manage time properly or forgetting about important deadlines.
Do not let it happen – take an organizer with you. It can be a notebook, but a digital calendar is better as you can put reminders in. Put deadlines as soon as the professor gives assignments for the semester. Set reminders two weeks prior to the deadline to start early.
Schedule your time for studies, social life, and doing something fun. Learn how to create effective and realistic to-do lists and how to set priorities.
Go to Orientations
Yes, you need another campus tour. Orientation events and activities have several benefits, such as:
You'll learn your way around campus, which reduces risks of missing classes or running late;
You can ask any questions you have about campus and get answers;
It is easier to get adjusted to a new environment;
You can meet new people and make connections there.
There are no downsides to it. Even if you are on the more introverted side, try to get out of your comfort zone and make friends.
Prepare Your Tech
Laptops and smartphones are essentials in the modern world. You'll need them to do everything, so it is important to make sure they are secure and efficient. Here is what you can do:
Always have a power bank with you in case the battery is low;
Protect laptop from malware with antivirus;
Do not use public Wi-Fi without VPN service;
Regularly update software;
Stay away from sketchy sites.
Whether you are going to start an online student business or just use the laptop for study and rest, it has to be protected together with your sensitive data.
Manage Finances
Living on your own for the first time is fun but comes with lots of responsibilities. One of them is dealing with finances on your own. One needs to be reasonable with them and track income and disbursements.
You can install a budgeting app to know exactly how you spend money. Finding a part-time job or freelance gigs is great. But do it only when you are sure it won't compromise your academic performance.
Get a bank account in the bank located in your new city of residence. A great idea would be to get a credit card as well. If you use about 20% of the balance monthly, you'll start building your credit history.
Also, try to do taxes on your own and be aware of student loans and repayments plan early on.
Communicate With People
One of the best things in college is meeting new people. It doesn't mean that all of them will be your life-long friends, but some just might. Get to know your roommates and students living in the same residence hall.
Connect with someone from your classes. It might be helpful if you need a study buddy or simply want to vent about the assignment.
Get involved with the groups and communities on campus. Experiment with your circle, try new things out, and see where it leads you.
Do Not Forget About Mental Health
Coping with a lot of stress can have a toll on anyone. It is crucial to prioritize your well-being. Here are some steps one can take in this regard:
If you already have a diagnosed condition, keep treating it and taking the necessary medication. It is completely possible tosu cceed in studies with ADHD, depression, or general anxiety disorder. Just do not leave those things untreated. If you feel symptoms getting worse – get immediate help.
If you are feeling down or stressed, you can access on-campus counseling. Learn about offers beforehand, just in case.
Always devote time to doing something that makes you feel good. Do not forget to take breaks, rest, and recover from hard work.
Stay in touch with old friends, reach out to them and connect;
Establish a healthy diet with all necessary nutrition;
Do not go overboard with alcohol: it is a depressant;
Stay physically active. Cycling, jogging, yoga, gym – choose whatever works for you. Regular exercises are incredibly important both for physical and mental health. Even a bit of activity in your room with a YouTube tutorial will help to stay energized.
And most importantly, remember that no one is perfect, and it is ok to make mistakes sometimes. Do not push too much pressure on yourself.
Connect With Advisor and Professors
It is always great to communicate directly with those who can help you with the workload. Stay in touch with academic advisors and career center professionals as well. They can play a big role in your future decision on what courses to take or what major to choose.
Professors have office hours when you can go and ask questions about the course, additional resources, or assignments. Not only can you get help from the first hands, but also showcase your initiative and motivation to learn.
Have Fun
Do not forget, freshman year might be challenging, but it doesn't have to be awful. It is also about exploring new ideas, communicating, and having a great time.
In Summary
With reasonable preparation and priorities in place, you can nail it easily. Stay focused and productive, organize and manage your time, and keep a healthy lifestyle. Try to find a balance between studies and other activities and do not forget to take breaks. Also, be cautious about finance and budgeting. It is really easy to get swapped by other things happening all at the same time.
Meet new friends, connect with people, and network. Everyone you'll meet in college has something to teach you. So stay open-minded and be ready for a new adventure.