What Difficulties Does Every High School Student Face When Writing An Essay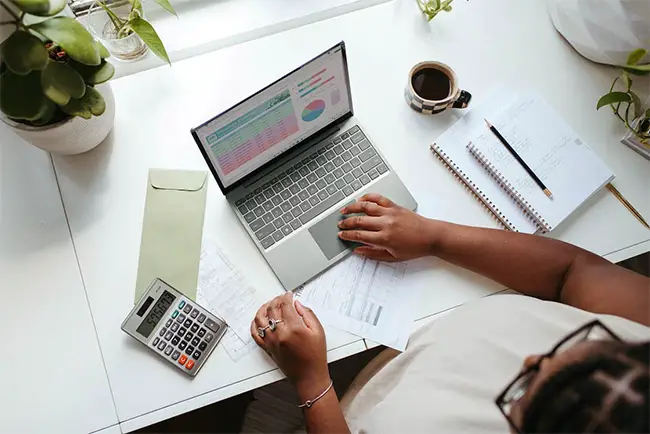 Every student's life revolves mostly around writing. It is vital to nurture this skill to an appropriate degree. All students will have to utilize it in the future. Creating various essays and papers becomes a need for everyone as they advance through school. Writing has a significant role in students' lives both during and after their studies. That is why there is a rise in the diversity of papers being assigned.
Sadly, even after graduating from college, the majority of students still struggle to improve their writing abilities. Well, several factors contribute to these. What difficulties does every high school student face when writing an essay? Well, below are the top common essay writing problems and the tips to overcome them:
Writer's Block
Most times, you find yourself staring at a blank page for a long period. That incredibly difficult situation in which you simply cannot seem to get the words out of your thoughts and onto the page. Your concentration halts abruptly when it happens. Particularly when a deadline is approaching, it destroys your mental faculties and prevents you from forming, thinking through, and recording words. Taking a break for a walk clears your mind, so you are ready to write when you get back.
Time Management
The secret to success with an essay is good time management. As a student, you will always have a lot of issues down the road if you can't manage your time well. Having to write while juggling a hectic schedule and several academic assignments with tight deadlines is not always possible. Therefore, you should make a schedule and define clear priorities. This way, you can have enough time for your assignments and other things.
Lack Of Confidence
As a high school student who always needs to write, your uncertainty or belief that you are not good enough will show in your essays. It is not a secret that an imposter syndrome can be incapacitating, which might cause inactivity or the inclination to second-guess every thought and statement.
However, you can take certain obvious measures to get out of self-doubt and into writing with confidence, albeit it may not happen right away. Even if you make mistakes, practicing consistently might help you write better. As long as you fix your errors and keep learning, you'll improve in no time. Finally, students can always approach their instructors, peers, and other individuals who are more qualified and experienced in how to start an essay.
Lack Of Writing Skills
The majority of students are aware of what they should put down, but they struggle with how to do it. Ineffective teaching techniques used by instructors, the lack of creative ideas, inadequate vocabulary, weak sentence structure, and the incorrect use of words all contribute to these issues. However, there is always a solution.
As reading helps students become better writers, they should do it more to improve their composing skills. Additionally, students should learn how to use basic words and create brief, clear phrases. Experienced mentors often help out young people by helping them shape their thoughts while writing an essay. Young researchers can also read essay examples or get assistance from their teachers or professional writers at Papersowl if the schedule is too overwhelming or topics are too challenging. These authors will ensure that students submit quality essays representative of their knowledge and abilities.
Formatting And Resource Organization
Sometimes completing an essay might just be insufficient without the necessary things in place. Decent writing might turn out terrible if you don't use a reliable organization to obtain your work from or if you don't format correctly for the type of paper you are writing.
To prevent this, parents should make sure that their children format all of their essays according to the instructions provided by their professors. To assist them in comprehending what they did incorrectly, they only need to examine their papers before the delivery date.
Lack Of Evidence
This is another one of the challenges students face when writing essays. You may frequently run into a wall when writing because there isn't enough support or evidence, which might also make it difficult to finish. Without evidence, information from a fresh source, or even first-hand experiences, the topic of the essay will be difficult to defend.
For example, if the topic is world peace, it would be preferable to give instances of the parties involved and how they went about it. This will guarantee that the work is thorough and provides sufficient information. In some circumstances, you must gather proof from several sources and databases. It is important to distribute the load and plan the daily routine properly. Sometimes the schedule is too tight, so feel free to ask for help. In addition to senior students and teachers, special writing service provides tremendous assistance. Students who study in the American educational program confirm the quality of the essay provided by SupremeStudy is top-notch and can assist in gathering and summarizing data from numerous sources. If the teachers have any comments, the specialists will fix the problems for free. This is the best option for all interacting parties.
Unclear Or Weak Analysis
What ideas do you want to get through in your essay? How reliable is your information, and how much is it possible to understand? These are the difficulties that students usually have while writing academically since they don't provide solid analysis, and the reader is unable to comprehend the topic at large. You should do a broad study and critical review of the requested item or subject to ensure the quality and consistency of the information.
Plagiarism
Many school students resort to plagiarism when all other options have failed to turn in work. This often happens in their bid to finish their essay as quickly as possible, and this is their last resort. Other times, when writing their essays, students sometimes forget to reference their sources.
Not to fret, plagiarism can be readily avoided by conducting a study before writing and refraining from stealing from other sources. Be sure to reference and cite your work properly. To guarantee that you submit an original piece, you should practice the habit of running your writings via online plagiarism checkers.
Wrapping Up
For a variety of reasons, writing essays might be difficult. Even if you are good at it, you may face different issues. Whether for reasons like lack of time, confidence, or skill, you will almost surely encounter difficulties when writing an essay during your academic career. This explains why there are so many services to help you with an essay available nowadays. However, if you do want to outsource your academic needs, you should make sure you are dealing with a reliable, top-notch provider.